As a valued member of the Cochrane & District Chamber of Commerce, you are also a part of the Alberta Chambers of Commerce. Since 1937, the Alberta Chambers of Commerce provides a powerful voice on behalf of the business community by speaking out on issues such as taxes, transportation, and education.
Your financial support of a local Chamber of Commerce ensures a resource of information and services for the business region that it serves. By supporting the Alberta Chambers of Commerce, you are supporting all the business communities in Alberta.
Fall Board Meeting and Deputy Ministers' Dinner
Peter MacKay delivers love letter to Alberta from Atlantic Canada
The ACC recently hosted our 18th annual Fall Board Meeting and Deputy Ministers' Dinner. This year's event featured record attendance, including 23 chambers of commerce and 26 senior public servants who generously shared their time and knowledge over dinner. Thank you to all who attended for your engagement!
Highlights included:
A keynote address by Tanya Fir, Minister of Economic Development, Trade and Tourism
A local red tape reduction panel featuring Rural Municipalities of Alberta and Alberta Urban Municipalities Association representatives as well as ACC President and CEO Ken Kobly
A discussion of Alberta's pivotal role in Confederation by Hon. Peter MacKay
An exploration of the fiscal implications of the Fair Deal Panel by Katherine White, former chief economist of Alberta
A dinner and Q&A period with 26 senior public servants representing nearly every provincial government ministry
Headlines & News
Expanded economic tools for municipalities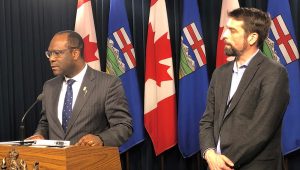 The Alberta government introduced legislation to allow municipalities to offer property tax incentives to business owners for machinery and equipment.
Daylight saving time survey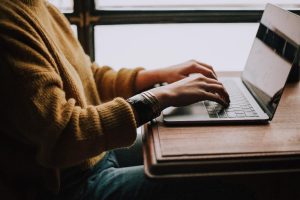 The Alberta government is currently surveying on daylight saving time. The survey is open until December 10.
Highlights & Events
2020 Economic Outlook Conference

The Economics Society of Northern Alberta (ESNA) is hosting its annual Economic Outlook Conference on December 5 in Edmonton. Featuring some of the most influential thinkers on economic issues in Alberta, this year's event will cover topics including trade, energy policy, and economic diversification. Tickets are on sale now through Eventbrite!

Alberta Perspectives market research
Action needed!
We want to hear directly from Alberta businesses on their priorities for removing red tape and improving services and access to capital.

Please take our short survey here. It should take less than ten minutes to complete and must be done within one sitting.

Join hundreds of other business leaders who are sharing their insights and helping shape their future. It only takes a few minutes to share your answers and help us build a better environment for #ABbiz.
Budget 2019 highlights for chambers and survey two
Yesterday, the Alberta government released its first budget – a prudent document designed to return Alberta to stable financial footing. We have prepared a brief overview for member chambers here. While we will continue to analyze the budget and follow up as needed, we are not expecting any major surprises.

Budget 2019 reflects the Alberta chamber network's Vote Prosperity election campaign priorities, following through on many of our recommendations (highlighted in our letter to Finance Minister Toews), including:

3 recommendations for Improving Government Accountability:

·     Balancing the budget by 2022-23 without making drastic cuts, with a $584 million surplus projected in 2022-23

·     Eliminating operational spending growth with a 2.8% reduction over four years – a reduction of 3 cents on every dollar

·     Developing the budget following a thorough review of government services and expenditures

3-4 recommendations for Building Healthy Communities:

·     Ensuring K-12 education connects learning to real-world skills and endeavours

·     Reforming healthcare to reduce costs and improve outcomes

·     Implementing a new predictable and sustainable funding formula for municipalities that uses population estimates to better allocate funds

Municipal Affairs will now align funding to municipalities with provincial priorities. We will be encouraging the Alberta government to ensure this approach supports regional infrastructure planning focused on economic impacts.

Our network is currently surveying on this issue. Based on feedback from participants who did not complete the survey, we've taken steps to make it more mobile friendly and easier to navigate. Please continue to circulate within your networks and encourage those who haven't completed the survey to do so!
You can read ACC President and CEO Ken Kobly's full comments on Budget 2019 here.
"Alberta is at a crossroads, where the government's actions will have a profound impact on the health of our province and our economy for years to come. We asked for a comprehensive review of government finances, with all options on the table to restore our province's fiscal health – recognizing that this would mean some tough choices."
ACC President and CEO Ken Kobly on Budget 2019

MEDIA RELEASE - September 4, 2019
For immediate release
Alberta Chambers of Commerce Fully Endorses All Recommendations of Blue-Ribbon Panel Report 
The report released yesterday by the Blue-Ribbon Panel on Alberta's finances is a significant piece of work to help Alberta chart a prosperous path forward.
"We applaud Finance Minister Toews for initiating the panel, and the panel members for their expeditious work and balanced recommendations to address Alberta's current fiscal challenges," says Ken Kobly, President and CEO of the Alberta Chambers of Commerce. "Our network of 124 community chamber represents more than 25,000 businesses – applying more entrepreneurial thinking within the public sector is precisely the approach our network's members would encourage."
Strengthening business competitiveness and improving government accountability with more rigorous results-based budgeting were pillar recommendations of the Alberta Chamber network's Vote Prosperity campaign during the provincial election. The panel's recommendations align with the provincial policy framework promoted by the chamber network and provide a level of specificity that should enable the government to action the priorities important to business.
"We recently garnered over 1500 responses to a survey on priorities for the province from members of the business community, as well as the public, and the results indicate strong province-wide support among Albertans for the panel's proposed path forward and a number of their key recommendations," says Kobly. "This province needs a policy framework for growth and sustained prosperity in the 21st Century, and our network looks forward to working with the government to see the panel's full set of recommendations fully implemented."
The first phase of the Alberta chamber network's Alberta Perspectives research surveyed Albertans on priorities for the province from May 28th – June 16th and was conducted independently from the Blue-Ribbon Panel's work by The Strategic Counsel, an independent and well-established market research firm.
Phase two of Alberta Perspectives will launch before October and survey Alberta's business community on priority red tape issues identified in the Phase 1 survey, including municipal zoning, bylaws, and permitting processes. The effectiveness of business-focused government programs will also be explored.
Further results from Phase 1 of the survey can be found in the backgrounder below.
For comment, please contact:
Ken Kobly
President and CEO
Alberta Chambers of Commerce
(M) 780.975.1659
780.425.4180 Ext.5
kkobly@abchamber.ca
Backgrounder: Alberta Perspectives Phase 1 research on priorities for Alberta
The Alberta Chambers of Commerce surveyed on priorities for the province from May 28th – June 16th in partnership with the 124 community chambers of commerce in the province and the assistance of The Strategic Counsel, an independent and well-established market research firm.
The survey garnered 714 responses from business across all regions in the province and all sectors of the economy. The survey also garnered 834 responses from members of the public and is deemed to be a statistically relevant sample of Albertan's aged 18 or older.
Sample survey results that are relevant to the Blue-Ribbon Panel on Alberta's Finances final report
The top contributing factors to Alberta's current fiscal situation were identified as:
• government waste and efficiency – 95% business / 89% public
• cost of providing services – 88% business / 81% public
Cutting spending is strongly preferred over:
• raising taxes – 72% business / 68%
• continuing to run deficits and increasing debt – 71% business / 64% public
Economic diversification was identified as the top priority for the province:
• 92% business
• 90% public
Confidence is high that the business community has the skills, vision, and drive to successfully work with the provincial government to help Alberta grow:
• 94% business
• 86% public
On healthcare – levels of support were identified for several options to improve outcomes and reduce costs, including opening up delivery of non-essential services to for-profit providers:
• Business – 71%
• Public – 61%
On education – levels of support were identified for many options to improve outcomes and reduce costs, including putting on hold turning colleges into universities:
• Business – 76%
• Public – 79%
Regulation and red tape barriers that are preventing businesses from thriving were identified for each level of government, affecting the following numbers of business respondents:
• Provincial regulation – 76%
• Federal regulation – 70%
• Municipal regulation – 54%
To get further details on the full survey results and demographic information of respondents, contact Jason Leslie at jleslie@abchamber.ca or by phone at 780.964.2450.
NEWS RELEASE: June 24, 2019
New Alberta Chambers of Commerce research shows Jobs, Economy and Fiscal Competitiveness top priorities for business and public
The Alberta Chambers of Commerce recently launched a market research program on business and public priorities for the province following the 2019 Alberta election.
The first Alberta Perspectives online survey garnered over 714 business responses in the province from all sectors and business sizes. A public sample of 834 Albertans was surveyed through an online panel. Surveys were conducted between late May and early June with the help of The Strategic Counsel, a market research firm with offices in Alberta.
Key findings from the first survey in the ACC research program include:
Respondents firmly expect that oil and gas will continue to be important for the province's economy:
Respondents were also strongly supportive of using "Turn off the Taps" legislation to restrict oil and gas exports to BC to get the federal and BC governments to cooperate in building pipelines to the West Coast:
When asked to describe the province's financial situation, respondents were overwhelmingly concerned:
Respondents also did not find continued provincial deficits acceptable:
Ken Kobly, President and CEO of the Alberta Chambers of Commerce:
"What our research tells me is that it's all about jobs and the economy, and putting us on a fiscally sustainable path going forward. That's what our members wanted the provincial government to address, and what we promoted as priorities of business going into the Alberta election with our Vote Prosperity platform for a stronger, more competitive Alberta.
"When I see nearly 70% support for 'turning off the taps' I see a frustrated business community and a frustrated province, and it comes as no surprise. Had this survey been conducted last week after the federal government passed Bills C-48 and C-69, that support very well could have been much higher.
"Albertans are leading contributors to national shared prosperity through transfer payments, and historically as a province, providing employment opportunities for Canadians and a competitive environment where businesses could start-up and grow.
"This level of support for taking a hard stance on protecting Alberta's right to economic development as an equal partner in Confederation is not a disease, its a symptom of poor national leadership.
"Our research also shows Albertans are very concerned about how we've been managing our finances and living beyond our means. They recognize tough choices are ahead to get our own fiscal house in order. It's time to restore fiscal balance so quality services are available for future Albertans, and this initiative is going to help with that.
"We surveyed on options to improve outcomes or reduce costs in health and education, and opportunities for economic diversification. We also asked the business to provide their insights for reducing red tape at the provincial and municipal level. The responses have been very interesting."
The executive summary of the Alberta Perspectives research report will be available on the ACC website in mid-July. The next survey will be conducted in the Fall of 2019.