COVID-19 Resources for Business
The Cochrane & District Chamber of Commerce, in partnership with the Town of Cochrane, is closely monitoring and assessing new developments pertaining to COVID-19, as well as its impacts on local business.
As business owners, employers, employees, and citizens, we recognize that this rapidly changing situation with COVID-19 is causing worry and concern.
To support you through this uncertainty, we have gathered and prepared several resources that you can access easily in one place.
On this website, you can find access to:
Government Assistance
Small Business Support
Employment & Legal Assistance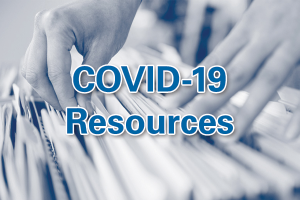 Updated July 7, 2020
Monitor COVID-19
Stay up-to-date on the rapidly evolving situation, and on the nature of the virus itself, by frequently checking municipal, provincial, and national websites.
Tools and Information
---
Recent Government Updates
As of June 10, 2020:
Today, Premier Kenney announced that Alberta will be moving into phase 2 of relaunch earlier than expected, on June 12th. This is thanks to the care and common sense demonstrated by Albertans. Our data tells us our active cases are low, hospitalizations are trending downward and people are taking action to protect the most vulnerable and prevent the spread of the virus. As Premier Kenney said, "we will continue to move forward together to overcome any tough times ahead, but responsible Albertans should be proud of the vigilance they have shown to date".
Announced today are the following changes:
What can open with restrictions
K-12 schools, for requested diploma exams and summer school, following guidance
Libraries
More surgeries
Wellness services such as massage, acupuncture, and reflexology
Personal services (esthetics, cosmetic skin and body treatments, manicures, pedicures, waxing, facial treatment, artificial tanning)
Indoor recreation, fitness, and sports, including gyms and arenas
Movie theatres and theatres
Community halls
Team sports
Pools for leisure swimming
VLTs in restaurants and bars
Casinos and bingo halls (but no table games)
Instrumental concerts
The 50 percent capacity limit for provincial campgrounds is also being lifted. Over the coming days, the online reservation system will be updated and sites will come online in phases.
By July 1, all camping sites will be open for reservations. First-come, first-served sites may open sooner. Information on additional sites will be added to alberta.parks.ca  when they become available. Events and gatherings can be larger in stage two
Maximum 50 people:
Indoor social gatherings – including wedding and funeral receptions, and birthday parties
Maximum 100 people:
Outdoor events and indoor seated/audience events – including wedding and funeral ceremonies No cap on the number of people (with public health measures and physical distancing in place)
Worship gatherings
Restaurants, cafés, lounges, and bars
Casinos
Bingo halls
There is more flexibility for 'cohort' groups – small groups of people whose members do not always keep two meters apart: A household can increase its close interactions with other households to a maximum of 15 people Performers can have a cohort of up to 50 people (cast members or performers) Sports teams can play in region-only cohorts of up to 50 players (mini-leagues) People could be part of a sports/performing and household cohort Everyone is encouraged to follow public health guidelines and notify others in the cohort(s) if they have symptoms or test positive for COVID-19. If they do test positive or have symptoms, mandatory isolation is required.
As of May 20, 2020: Prime Minister Trudeau announced the commercial rent program application portal opens May 25th. To apply for commercial rent program, go to http://cmhc.ca
AS OF May 19, 2020: Prime Minister Trudeau announced CEBA (emergency business loan of $40,000) will soon be extended, some details have been provided.
The program will be available to a greater number of businesses that are sole proprietors receiving income directly from their businesses, businesses that rely on contractors, and family-owned corporations that pay employees through dividends rather than payroll.
To qualify under the expanded eligibility criteria, applicants with payroll lower than $20,000 would need:
a business operating account at a participating financial institution
a Canada Revenue Agency business number, and to have filed a 2018 or 2019 tax return.
eligible non-deferrable expenses between $40,000 and $1.5 million. Eligible non-deferrable expenses could include costs such as rent, property taxes, utilities, and insurance.
Expenses will be subject to verification and audit by the Government of Canada. Funding will be delivered in partnership with financial institutions. More details, including the launch date for applications under the new criteria, will follow in the days to come.
AS OF May 19, 2020: Prime Minister Trudeau announced CEBA (emergency business loan of $40,000) will soon be extended to cover sole owner-operators, businesses who rely on contractors, and family-owned businesses who pay employees through dividends. Minister Mary Ng is 'working on potential solutions' for business owners without a business account and new businesses that haven't filed tax returns yet. No details on the timeline. Further details to come.
AS OF May 15, 2020: The Federal government confirmed the Canada Emergency Wage Subsidy (CEWS) will be extended by 3 months to the end of August 2020.